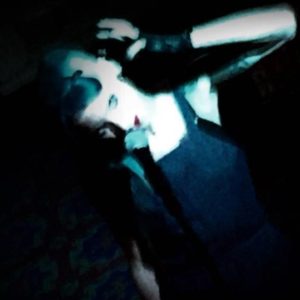 Alison Bennett exploded on to the local scene by taking out the SA Final of the Australian Poetry Slam before heading off to compete at the Nationals in the Sydney Opera House.
We want her to become a Paroxysm live regular and we're starting… now.
The Coffee Pot, 27 Rundle Mall, Adelaide
Sunday 26th February, 5:00pm – 9:00pm.
I'm not gonna lay you out a bio here. It's simple. She kicks arse. You want to see her live on the mic. You want to be her but you can't coz she's better than you. This gig is gonna be a tour de force.
And now even more… Anisa Nandaula is an 18 year old up coming spoken word poet. She is the current Queensland slam poetry champion and a runner up for the National Australian slam poetry finals. Her political poetry focuses on not only highlighting social issues but educating and engaging people to have difficult discussions on these issues. Anisa is one of the lead organisers for poetry organisation Voices of Colour and aims to elevate the voices of people of colour in the poetry scene. Click here to see her in action.
And of course…
FREE ENTRY
open mic
raffle prizes
$5 beers